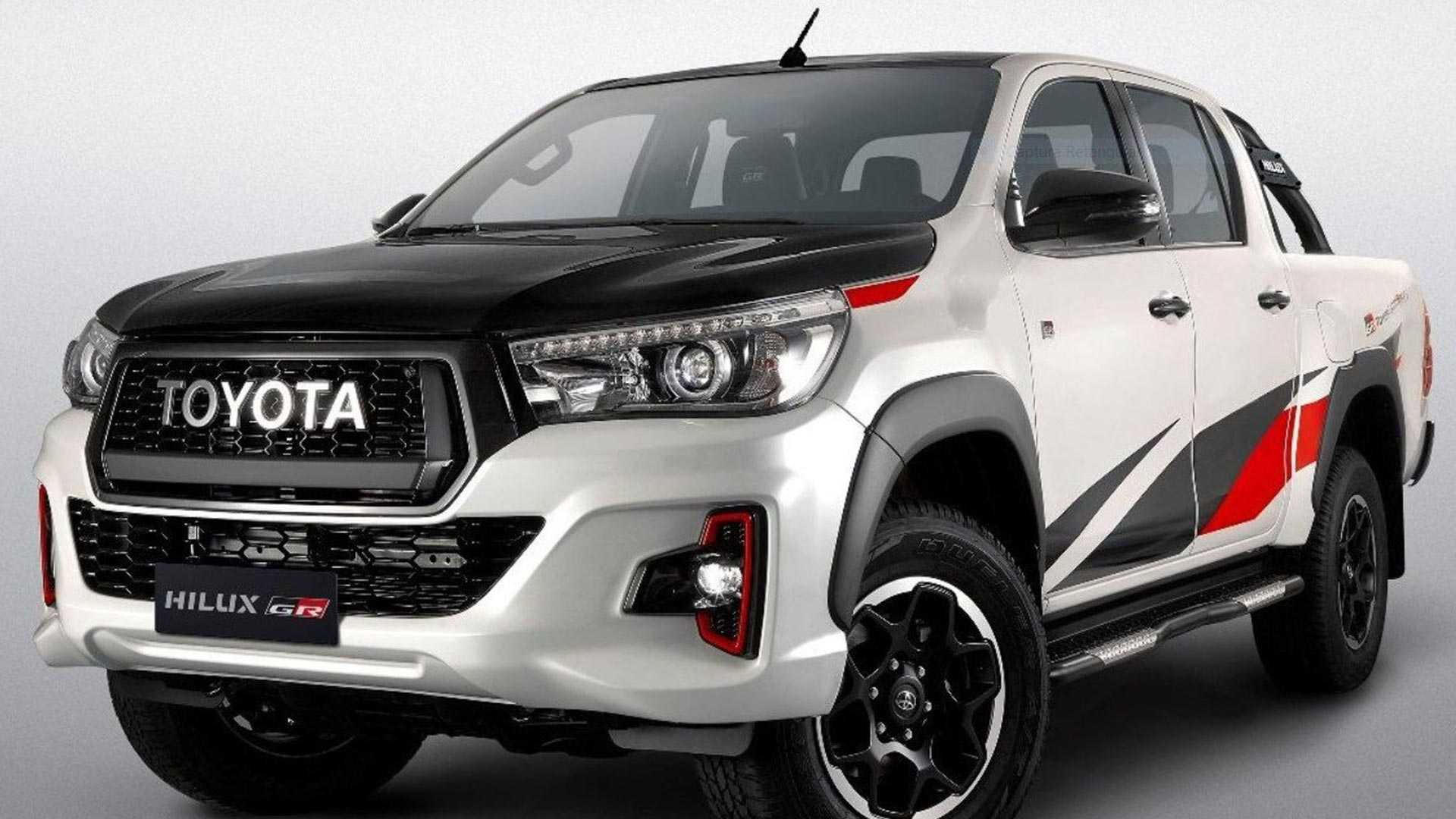 This year's Sao Paulo International Motor Show saw the unveiling of Toyota's new Hilux variant dubbed the GR Sport. With sportier Gazoo Racing inspired styling and a revised suspension system, the limited edition double-cab bakkie will be produced in just 420 units.
With the exterior sporting a bold face with "Toyota" lettering on the grille as well as an all-embracing use of Gazoo Racing's signature colour combination of black, white and red, the Hilux GR Sport is unmistakeably detached from the base model. A black styling bar, more pronounced runner boards as well as the 265/65 all-terrain tyres covering 17-inch alloys further contribute to a high-performance off-roader look.
Inside, the sporty double-cab bakkie ensures that occupants never forget that they are in a Gazoo Racing-inspired Hilux. In addition to perforated leather with red stitching, the interior boasts Gazoo Racing details throughout: GR logos are featured on a number of components including floor mats, front headrests and even the engine start/stop button.
The Hilux GR Sport was at Toyota's Zãrate plant in Buenos Aires, Argentina to add a sportier side to the already popular Hilux line up. According to the automaker, this is the first Toyota to feature a GR badge in Latin America.
As far as powertrains go, the GR Sport model uses the same turbocharged diesel unit found in 2.8-GD offerings with the familiar six-speed auto box sending power to all four wheels. The suspension however, has been reworked for a more confidence-inspiring experience in spirited off-road driving. At the front, springs have been stiffened while the suspension system now features double-tube dampers to work with new valves which are "specially selected" to offer "tailored damping curve" enhancing driver control.
As mentioned previously, only 420 units of the Hilux GR Sport will be produced. The limited edition Hilux will be offered in three main exterior paint colours namely Pearly White, Black Mica and Metallic Red.